ONE-ON-ONE COACHING SESSIONS
DETAILS:
You know you're supposed to move ahead, but where do you start?
You have a LOT of ideas swirling around, but which one is THE one to go with?
What's the consequence of choosing the wrong one?
HELP!
I will coach you for 4 hours and:
Help you clarify your goals.
Create an action plan to eliminate the junk that you DON'T need to be doing.
Help you use that plan to identify the things that you NEED to be doing.
Teach you methods to track, monitor and hold yourself accountable.
Only $35 per Hour for Four Hours.
QUESTIONS OR TO BOOK YOUR 1ST SESSION: tony@tonysnipes.com
SO, WHAT DO TONY'S CLIENTS HAVE TO SAY? TAKE A LOOK:
What did she launch: Her first blog.
How did she finally do it?
"I started thinking about launching a blog a couple of years ago. I bought several books including Blogging for Dummies. I read the books, but I still failed to take any action. I was spurred into taking action by listening to Tony Snipes. Tony got me to see that I didn't have to have everything figured out. All I had to do was to sit down and to write. I actually started writing articles for my blog before I thought of a name for it. I also decided in advance to go with a Word Press template."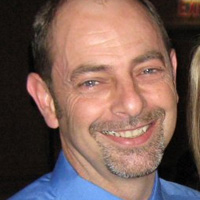 Jack Surrett:
What did he launch: Blog and Facebook page
How did he finally do it?
"The coaching we received from Tony was extremely helpful in three ways. First, he
encouraged us to let our passion take us where we want to go. Then he gave us detailed instructions on every step it took to get our blog up and running. And he kept us accountable with homework and deadlines."
What did he launch: First, his blog, then his self -published book.
How did he finally do it?
"Something that helped me was making sure that my goal/idea was defined to the point that it was believable–especially to ME. As long as my idea was broad it was "too big" for me to do and I sat on the side of the road waiting for my dream to come true through someone else. But when Tony helped me to realize that there was no longer a need to (further) simplify–that I had completed that task–then my determination became unstoppable. Now I am working on my second and third project."
Only $35 per Hour for Four Hours.
QUESTIONS OR TO BOOK YOUR 1ST SESSION: tony@tonysnipes.com
Money-Back Guarantee:
All my products come with a 100% money-back guarantee. That means if, for any reason, this doesn't propel you toward your goals, all you have to do is email me and I'll give you a refund. No questions asked.